Sales, Training
Events & Balloon Buying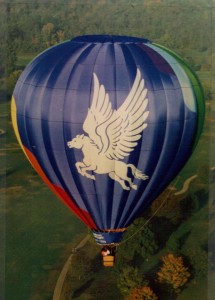 Balloon Odyssey provides not only one-of-a-kind balloon ride adventures. Since 1974 we've been in the business of selling hot air balloons and operating a pilot training school.
We also organize balloon events including tether rides, single- and multi-task balloon races, and balloon glows. We've administered and flown in the Great American Balloon Race in Danville, Kentucky since its inception in 1990.
If you'd like more information about purchasing a balloon or just have a question, we love talking about balloons. Click here to use our easy online form to submit a question or call us at 502-245-1588.