Rides
Up, Up & Away!
Experience the incredible exhilaration of a hot air balloon ride! Imagine silently floating above the treetops and enjoying a bird's eye view as the world glides below you. At Balloon Odyssey, we fly with the finest pilots available. Balloon Odyssey has been flying passenger rides in Louisville since 1974.
A balloon ride is a wonderful gift for that special someone, a once-in-a-lifetime experience, or the introduction to an exciting new sport.
Please contact us today to schedule your ballooning adventure!   Our phone number is 502-245-1588
Yes.   We love to share ballooning with others.  Balloonists fly for the pure pleasure of flying. Once you have experienced the exhilaration of silent flight you will anxiously await your next opportunity to fly. You will look forward to sharing this adventure with your family and friends.
Please see our balloon rides page for additional information.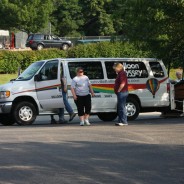 We originate each flight from 108 Urton Lane, Louisville, KY 40223. We are conveniently located with easy access to the Gene Snyder Freeway.

View Larger Map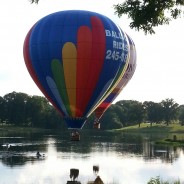 Hot Air Balloons operate best and safely when atmospheric air conditions are dry and stable with light winds.
Early in the morning and late evening tend to provide the best conditions most of the year as during the middle of the day the heat of the sun generates thermals which make the balloon very difficult to control.
We schedule both morning and evening flights year round.  Our morning flights meet approximately 30 minutes before sunrise, and our evening flights meet about 2-1/2 hours before sunset.
Please call to reserve your flight date or for more information about balloon rides.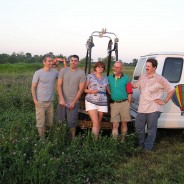 We suggest that children should be tall enough to stand in the basket and see over the top of the basket. In addition, we suggest that children be old enough to be able to stand in the basket for about an hour without getting too restless.    This is for their own enjoyment.
If children do not meet these guidelines, it is highly unlikely that they will enjoy the experience. It has been our experience that children who have reached age 10, usually, meet these guidelines.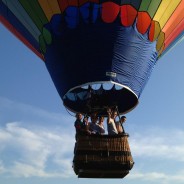 Please contact us for special rates for larger groups.